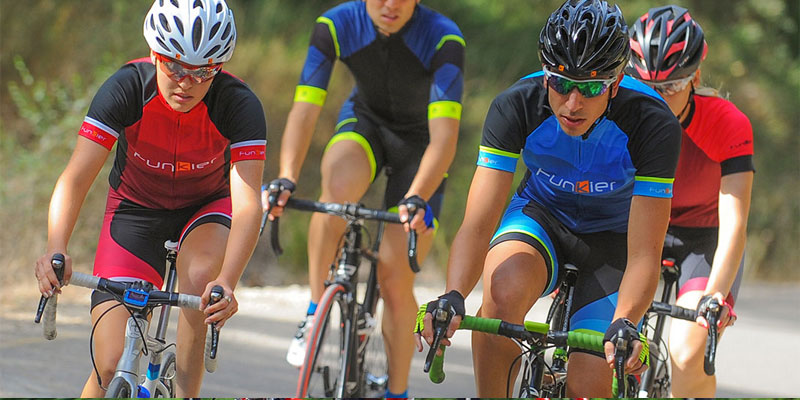 Funkier
PERFORMANCE CYCLING WEAR
Funkier designs and manufactures innovative, high-quality cycling apparel at an affordable price.
Originally established in the 90s as a women's fashion company, the cycling division eventually became the company's primary focus. Our CEO and avid cyclist, Rony, identified an opportunity to give every cyclist the benefits of premium brands at a reasonable price.
Today, Funkier employees are the heart of the company – they live and breathe cycling, are the designers and testers of our full collection and ensure that customers get products that will greatly enhance their cycling experience.
DESIGNED FOR RIDERS, BY RIDERS.
Today, Funkier carries forward a legacy of design and precision engineering, working together with top riders in international circuits. We're proud to say our Elite level, performance grade cycling apparel is trusted by pro cyclists worldwide.
The Funkier Bike collection includes cycling wear, helmets, and protective gear, for men, women and children.
GO BACK