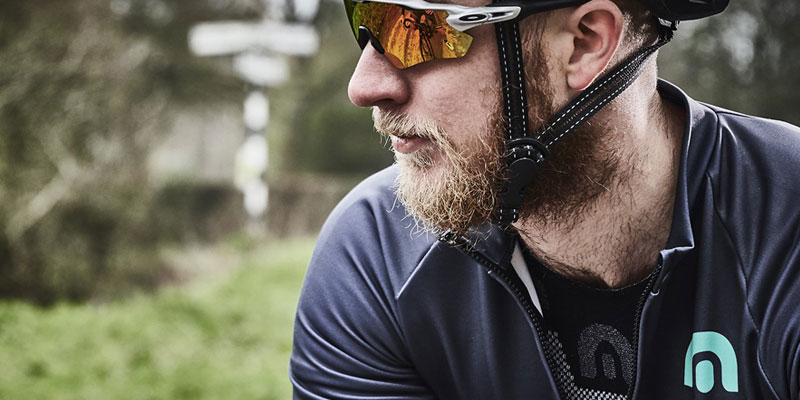 Megmeister Clothing
We Design Performance into our Sportswear!
At Megmeister we are totally dedicated to designing and developing the most technically advanced, most high performing sportswear and base layers for amateur and professional athletes across a number of sports and pursuits. These include running, cycling, football, tennis, golf, rugby, outdoors and skiing.


We are a new brand but we have a 20 year heritage in performance textiles and sportswear design, working as product developers for large garment manufacturers supplying major US sports brands. In the course of our work we realised that there was a significant gap in the sports market when it came to base layers.


Extensive market research told us that many people don't like to wear base layers because they are irritating on the skin, feel uncomfortable or restrictive and can carry odours. With our experience and extensive knowledge of the latest garment technology we realised that we could in fact solve all these issues, and this is how Megmeister was conceived.


To deliver a truly uncompromisingly good product, we realised that we had to follow our passion and not be answerable to anyone. So we put together a team of experts to help us in our mission: a yarn specialist, a garment technician and a sportswear manufacturing specialist, to work with us on creating a new generation of base layers concentrating on better fit, function and comfort.


Our team spent months in the laboratories of various yarn manufacturers to find a blend of fibres that would surpass anything else available on the market in terms of performance.  The result was DRYNAMO – a yarn, exclusively available for us, which is especially designed for sport and has excellent moisture wicking properties, is ultra lightweight, insulating, breathable and super hygienic. In short we believe that it is an athlete's best sports performance enhancer.


Our next task was to incorporate DRYNAMO into our garment construction, with the challenge to construct garments that are 100% seam free, offering total freedom of movement and comfort to any athlete. After a huge effort we found a way to knit our garments in one piece on a specially developed, hi-tech machine.
This unique, new technique also allows us to put ventilation holes in all the right places and completely free the body to move as any activity or sport requires without hinderance or discomfort. What is most pleasing is that the products that have resulted from our efforts have been eagerly appreciated by top athletes in various sports:


GO BACK